We are the mothers of the United States Military - past and present.
Welcome to our website and welcome to our organization!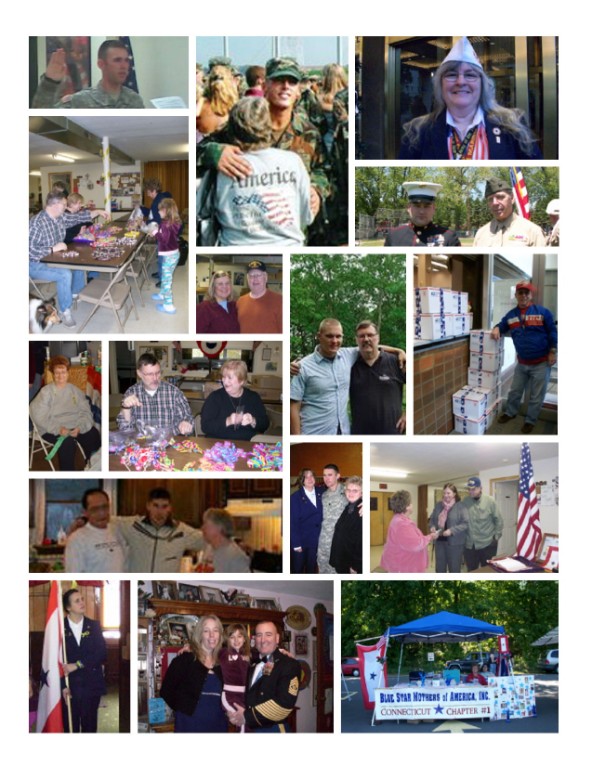 Are you a mom (or Dad!) of a service person? Is your child serving our country at this time or have they served in the past? If so, then Blue Star Mothers is the place for you!! (Other relatives and friends welcome as Associate Members!!!)
We are a non-profit, non-partisan, non-political Veterans Service Organization which supports our children and other members of the Armed Forces as they serve their country. We are also here to support veterans, one another, and the cause of patriotism. We are a VSO chartered by the United States Congress.
Wouldn't you like to be involved in activities which will show your appreciation and support for all those that serve and have served our country so well? There are so many different and important ways you can be a part of this organization.
Whatever your interest or talent that you would like to share with others, please join us!! People's interests and needs will be taken into consideration as we plan our events and activities. No amount of time is too small to give for such an important and worthy cause!! The troops and veterans need us -- and we need one another!!
We love and support our moms!! "EVERY MOM COUNTS!!!!" And remember we are here for YOU too!!! If you are a member of the United States Military, a veteran, or if you are a dad, spouse, sister, brother, grandparent, aunt, uncle, cousin, or friend of someone who is serving or who has served with the United States Military receiving honorable discharge, we welcome you!! Please consider being an Associate Member of the Connecticut Blue Star Mothers, you are most welcome!!!
FAMILIES OF THE FALLEN
One of the most important things we try to do as Blue Star Mothers is to care for and support our Gold Star Families. Please call on us if we can help you in our capacity as a VSO or as a family support organization that cares about you and all you are going through. All Gold Star Family members are given honorary membership in the Connecticut Blue Star Mothers.
A Military Mom's Prayer

Give me the greatness of heart to see,
The difference between duty and his love for me.

Give me understanding, so that I may know,
When duty calls him, he must go.

Give me a task to do each day,
To fill the time when he's away.

When he's in a foreign land,
Keep him safe in your loving hand.

And Lord, when duty is in the field,
Please protect him and be his shield.

And Lord, when deployment is so long,
Please stay with me and keep me strong.
AMEN

Author unknown

"We, the mothers of members of the Armed Forces of the United States of America, do unite to establish a permanent organization. Desiring to continue to be of service to our nation, we dedicate our time, and lives if necessary, to the perpetuation of democratic government, and are proud and honored that our sons and daughters have been chosen to serve their country." (Preamble)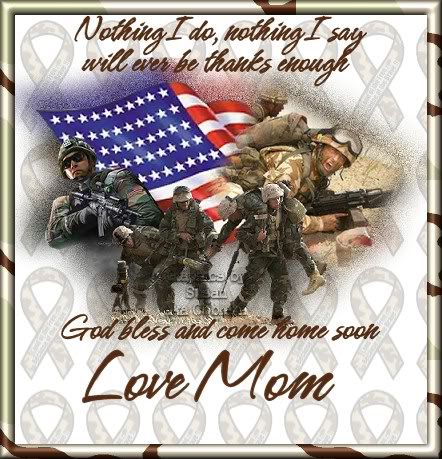 BLUE STAR MOTHERS CONSTITUTION: "Americanism is an unfailing love of country; loyalty to its institutions and ideals; eagerness to defend it against all enemies; undivided allegiance to the flag, and a desire to secure the blessings of liberty to ourselves and our posterity."
Loyalty Oath: "I do solemnly swear that I am not a Communist or Fascist. I do not advocate nor am I a member of any organization that advocates the overthrow of the Government of the United States by force or violence or other unconstitutional means or seeking by force or violence to deny any person their rights under the Constitution of the United States.
I do further swear that I will not so advocate nor will I become a member of such an organization during the period I am a member of the Blue Star Mothers of America, Inc. I will support and defend the constitution of the United States against all enemies foreign or domestic; that I will bear true faith and allegiance to the same; that I sign this oath freely, without any mental reservation or purpose of evasion, so help me, God."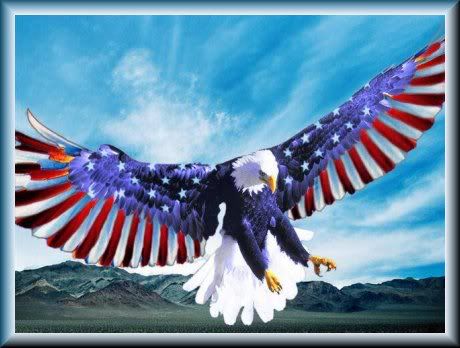 We Support Our Troops!
We Support Our Veterans!
We Support One Another!

CONNECTICUT
BLUE STAR MOTHERS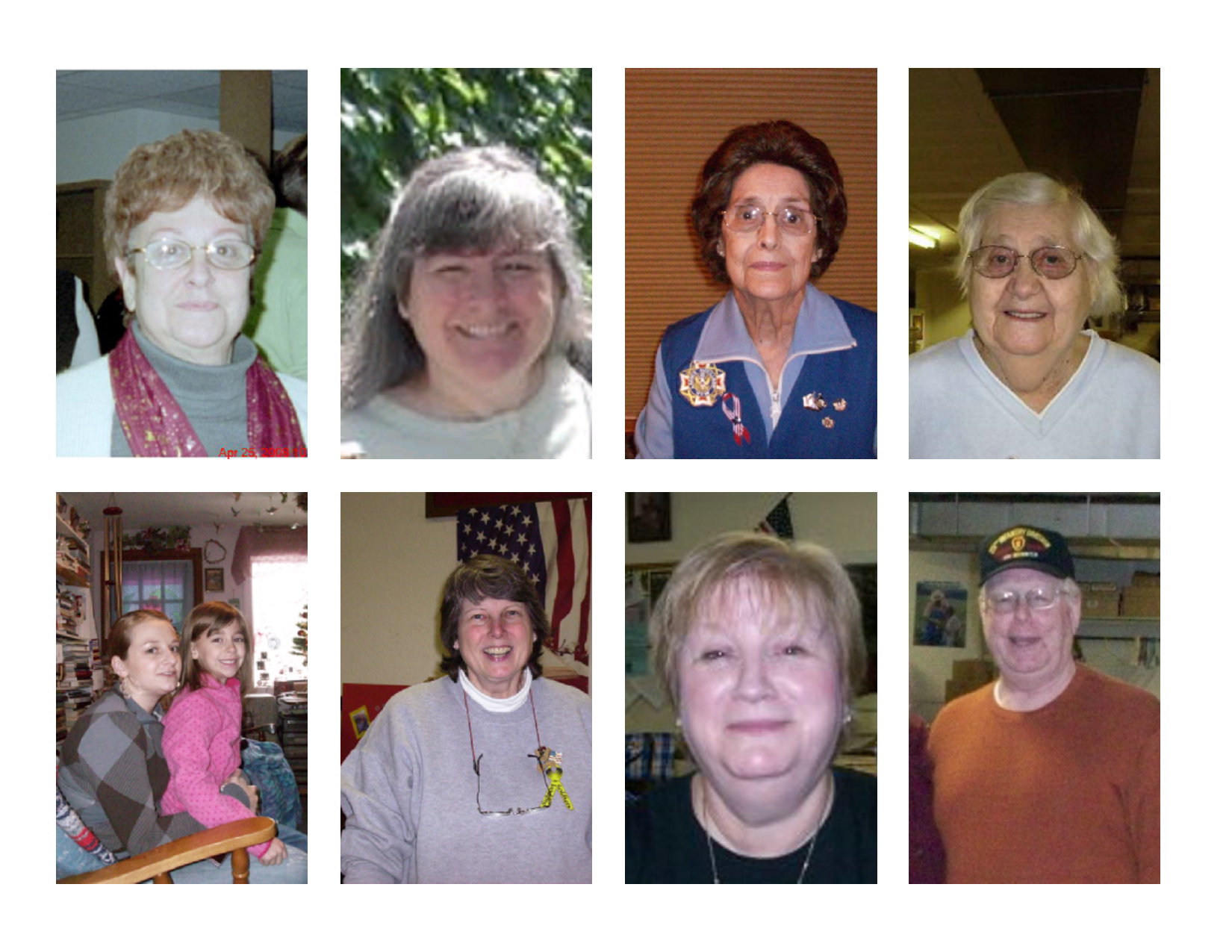 Members ~ If Your Picture Isn't here ~ Please Make Sure We Get One!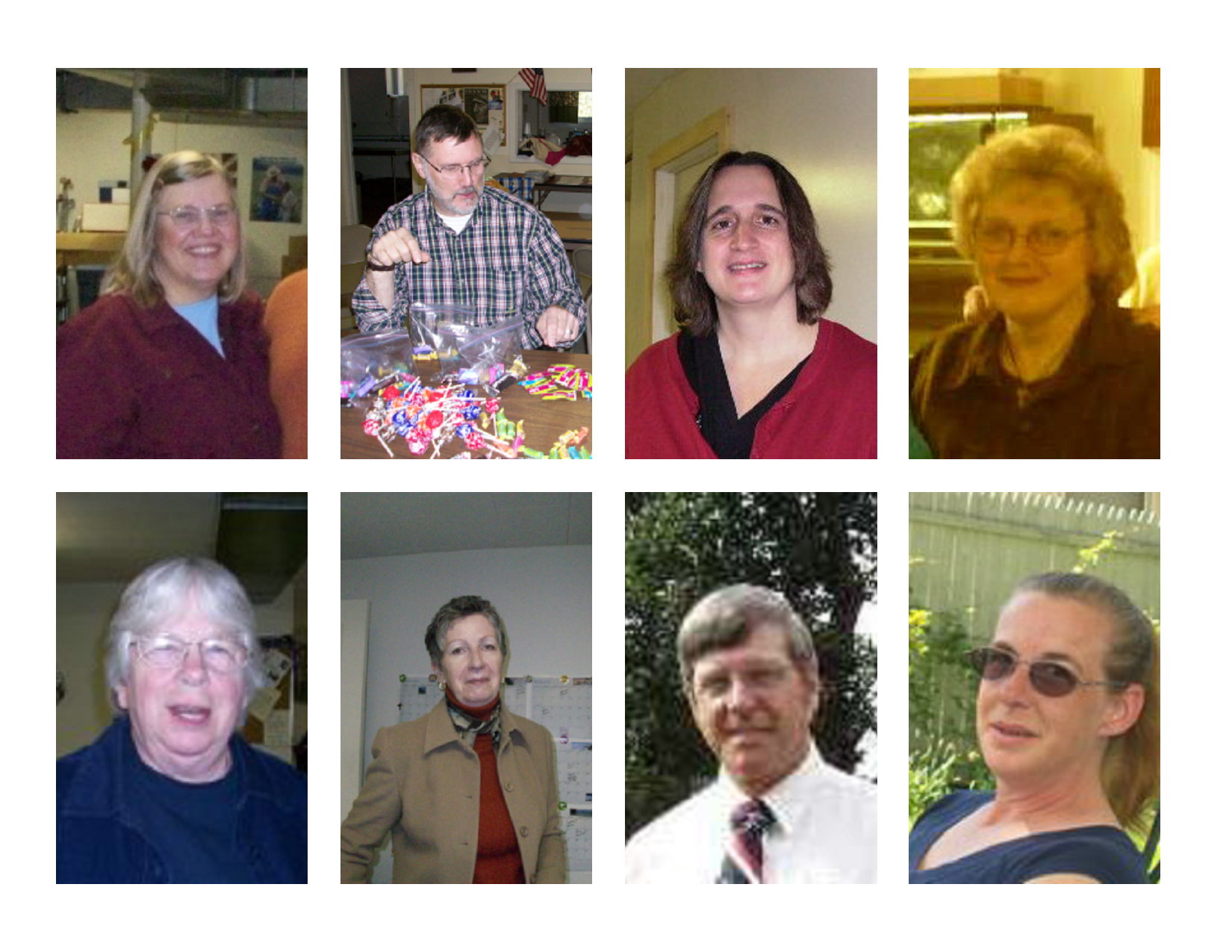 For further information, contact:
Rev. Lin McGee Blue.Star.Mothers.Rev.Lin.McGee@gmail.com
111 Marshall St. Winsted, CT 06098 Phone 860-379-1298
Visit: Blue Star Mothers of America, Inc. www.BlueStarMothers.org
Visit: Connecticut Blue Star Mothers www.ConnecticutBlueStarMothers.org
MISSION STATEMENT
U.S. Code: Title 36: Section 943
The purposes of the corporation shall be: to perpetuate the Blue Star Mothers of America, Inc., and the memory of all the men and women who have served our country as members of the Armed Forces; the further object of this organization shall be patriotic, educational, social, and for service; to maintain true allegiance to the Government of the United States; to educate our members and others not to divulge military, naval, or other Government information; to assist in veterans' ceremonies, to attend patriotic rallies and meetings; to foster true democracy; to care for the unsupported mothers who gave their sons to the service of the Nation; to aid in bringing about recognition of the need of permanent civilian defense for each community and to ever be alert against invasion of un-American activities; to uphold the American institutions of freedom, justice, and equal rights, and to defend the United States from all enemies.
No One Prouder

There is no one prouder than a fine military mother
Her support is of the strongest caliber to be found
She knows what she has to do and lovingly does it
Great faith is something she so abundantly shows

The motivation of these sincere women is heartwarming
The way they give to their own and others is an inspiration
Their sincere effort to be helpful is foremost in their thought
And how wondeful they perform when united in purpose

They are such tremendous supporters of all our military troops
Ask one hundred members of our Armed Forces about this
You'll see how many place a loving mother right up at the top
Don't bother asking this veteran, my words spell it out for me

May God bestow many blessings on these very special women
I'm in awe of their strength, determination, and courage
Behold the powerful fortitude they so steadfastly show
Do strive to keep them in your daily prayers and thoughts

Roger J. Robicheau - US Military Veteran
http://sites.google.com/site/veteranpoetroger/home/our-wonderful-military-mothers

CONNECTICUT BLUE STAR MOTHERS
Copyright © 2006-2012 All Rights Reserved
The Blue Star Mothers of America, Inc. is a non-partisan, non-political organization. We do not support any political candidate nor do we endorse any religious organization. The military represents all aspects of America as does our organization. We are here to support our troops, our veterans, one another, and the cause of patriotism. Linking to our website does not represent an endorsement on the part of Connecticut Blue Star Mothers or Blue Star Mothers of America, Inc.