With Love, The Connecticut Blue Star Mothers Would Like To Offer This Section Of Our Webstie To Our Military Troops And Our Beloved Veterans.
A LISTING OF WEBSITES TO HELP OUR TROOPS AND OUR VETERANS
A LISTING OF PROJECTS AND PROGRAMS
A LISTING OF FAITH BASED WEBSITES
PAGES TO HONOR THOSE THAT SERVE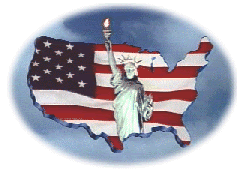 If You Wish To Leave Information On Any Of The Message Boards Listed Above:
Click on the link where you wish to leave information

Click on the 'new message' section that will appear above the list of all of the messages that are already on the board

Place the 'name' or 'title' of that which you will be speaking about in the 'subject line' when the window opens for you to leave your message

Type the message you would like to leave on the board

If it applies, be sure to leave information in the message that tells how to contact that which you are speaking of

Press 'send' and the message will be posted to the message board you have selected
We Thank Our Troops, Our Veterans, And All Military Families For the Service And Sacrifice They Have Given To Our Country, Our Way Of Life, And To The Cause Of Freedom, Justice, And Peace Throughout The World!!!